It was a proud moment for C-NES when the organization's Brahmaputra Community Radio Station (BCRS) popularly known as Radio Brahmaputra won the Manthan Award South Asia and Asia Pacific on December 2014 at India Habitat Centre, New Delhi. What is remarkable about the station is that the entire team led by coordinator Bhaskar Bhuyan, did not have any previous training in journalism but developed as reporters through training after the idea of the station took shape. BCRS is based at Dibrugarh, very close to where the mighty river flows by at Maijan Ghat. The station is unique in that it caters to the needs and aspirations of people belonging to as many as five communities residing around the area in as many local languages – Shadri (dialect of the tea tribe community), Assamese, Bhojpuri, Bodo and Mishing. While BCRS seeks to reach the most marginalized groups on fourteen islands and thirty tea plantations and more than 180 villages in Dibrugarh district, its footprint reaches across the Brahmaputra to other districts as well. Today it broadcasts for eight hours every day on FM 90.4 from Dibrugarh and can be heard in three districts along and across the Brahmaputra.
Community Radio popularly described as a "radio for the people, of the people and by the people", has democratized mass media the world over and is closest to the people by catering to the interests of a certain area, broadcasting material that is popular, in local dialect to a local audience. Community Radio in India has an advantage being nearly always in local languages dealing with local issues involving the community. Just hearing themselves on radio is an empowering experience for people, who realize that this, truly, can be their voice. Having established a creditable presence in the Dibrugarh river islands working with the community on health, education, livelihood and other related issues through the Boat Clinic since 2005, C-NES and the community radio initiative merged together very well.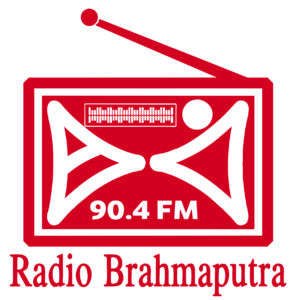 The station started with initial support from UNICEF and like other C-NES projects and programmes is an innovative effort to reach the marginalized and poor with new ideas, opportunities, giving them a platform to speak and perform in their own voices and access to better lives. It runs radio plays and programmes on issues as diverse as domestic violence, substance abuse, sanitation, safe drinking water, nutrition for children, the need for sustained health care and educating the girl child. There are phone in programmes as well as music shows by local artistes and discussions recorded in the studio. The emphasis is on better access to rights and services through clear information, delivered with entertainment and energy. The station aims at creating a feasible atmosphere to facilitate communication among different communities and to provide employment to locals. It hopes to reach out to the targeted communities and provide information pertaining to National Health Mission and other government schemes. Another important objective of the community radio is to give impetus to traditional art forms that are facing a slow death. Local artists from the region will be part of the cultural programmes.As of now, 270 programmes are being carefully planned by radio staff, comprising six paid volunteers and over three hundred non-paid workers from different communities.
Earlier in 2014 it was another moment to cherish when Rumi Naik a reporter of BCRS was selected as a Youth Champion from Dibrugarh to participate in the Assam State Convention at Guwahati on "Youth for Child Rights" organized by UNICEF in recognition of her excellent work towards her community- the tea tribes of Assam. Rumi presented herself as a youth champion vigorously working towards bringing about a social change in the community where illiteracy and thereby superstition along with alcoholism abounds. The importance of education for girls, prevention of early marriage, the need and significance for proper health care and hygiene, clean drinking water, a nutritious diet for the community more so for women and children amongst whom anemia is common has been her focus areas as reporter.
There have been a number of visitors and interns at the station over the last few years. Renowned film actor Victor Banerjee visited the boat clinic at Dibrugarh in August 2014 and interacted with the radio team "I am amazed that such good work is being done" he said. He had a long discussion with the staff managing the radio station, much to their delight, he also shared details from his personal and professional life.
The station has also been narrowcasting programmes to provide a platform for raising relevant issues of the communities, the discussions held after which is when villagers raise questions on various issues, crucial for community upliftment. In July 2013, for instance while the team narrowcasted a program on malaria at Maijan Tea Estate in Dibrugarh, common in the area, it was a revelation when they learnt that these people have not yet heard about the disease which very often proves fatal. Each episode inspires the team to spread awareness amongst the largely illiterate communities they serve.
The radio produces attractively made plays with a message. Jamini Aita alias Jami Aita (Aita meaning grandmother in Assamese) the central character of a play by Radio Brahmaputra has managed to strike a right chord with the community with a positive influence blending wisdom with age. The characters of the play staged on the occasion of World Iodine Deficiency Disorder Day were played by the villagers of Ikaratali Handique Gaon under the Lahowal Development Block of Dibrugarh district. The character "Jami Aita" was played by Pratima Handique, a 55 year old house wife from the village. She is now popular as "Jami Aita" among the villagers as the wise agony aunt, rather grandmother of the village.
"Bringing together of whatever UNICEF is doing with its partners in social inclusion, we look at BCRS as a bridge that brings together the diverse communities within its ambit and work for their development, especially that of children and women in a community sensitive, culturally relevant infotainment format. There are many challenges ahead, specially relating to initiating and sustaining community ownership. But I am sure that with the efforts put it by the C-NES team, the community facilitators and reporters this challenge will be overcome."
Jeroo Master, Chief, Field Office, UNICEF Assam
December 2011
Sashi Prabha Dihingia, a homemaker in Borpathar Bampathar Gaon, shared her experiences with the radio team about the Central Governments National Health Insurance Scheme. She had procured a health insurance card from the concerned health department but much to her dismay when during an ailment, she went to the Assam Medical Hospital, Dibrugarh, the authorities did not acknowledge the card and turned her away without attending. Such everyday challenges of common people who have nowhere to go, to address their grievances are gradually finding an outlet in station. In the same village, while narrowcasting a program on women's reproductive health, the radio team was flooded with positive feedback. The beneficiaries said that the issues discussed were common but due to inhibitions and lack of awareness most women never shared their problems and sought medical help while they suffered quietly. Discussions on preventing child marriage is equally crucial. The repercussions of child marriage, especially for girls, are extremely adverse. With early marriage comes early pregnancy, putting the lives of both the mother and baby at risk. According to Sandip Ghosh, a senior executive from the Assam Branch of Indian Tea Association (ABITA), the mean age of motherhood for girls in the tea gardens is 19.3 years. Most adolescent girls and women in the gardens are anemic because of their poor dietary habits and combined with early pregnancy, this leads to high maternal deaths. Assam'shigh MMR figure has been much pushed up by the situation in the tea gardens.