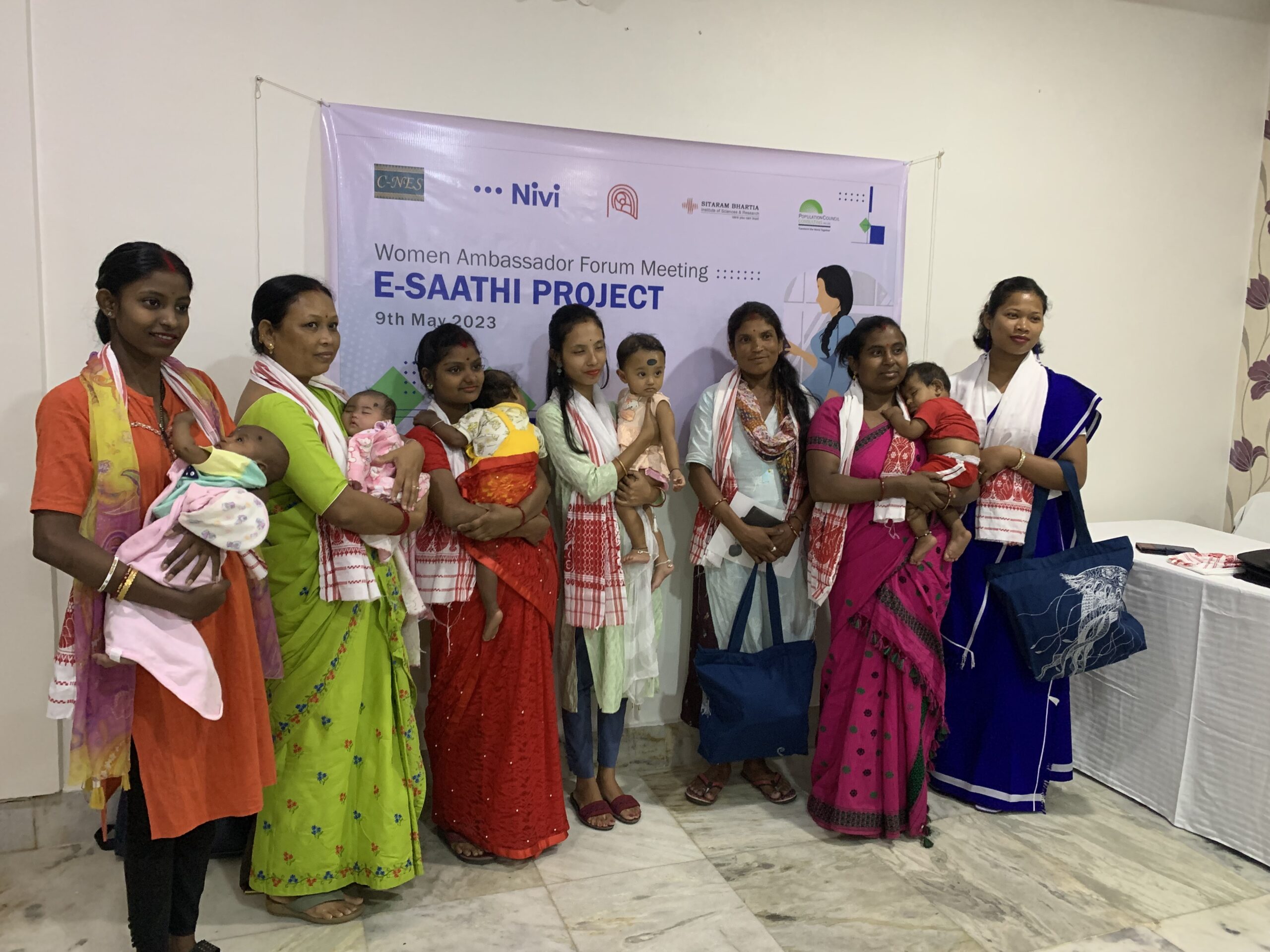 e-SAATHI: A Chat-Based Decision Support System for Pregnant Women and Providers in India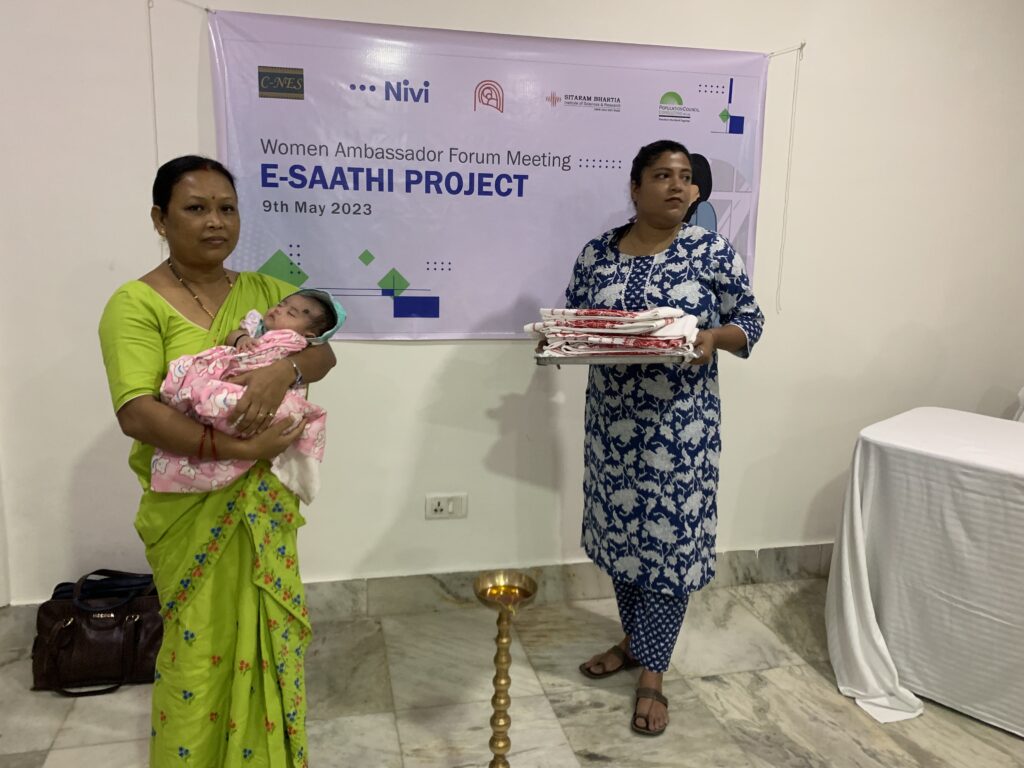 e-SAATHI (Strengthening ANC/PNC via AskNivi Tailored Health Information, referrals, and follow-up) is a coalition of Population Council Consulting (PCC), in partnership with Nivi India and Sitaram Bhartia Institute of Science and Research (SBISR), in collaboration with the Federation of Obstetric and Gynecological Societies of India (FOGSI) and the Centre for Northeast Studies and Policy Research (CNES). The e-SAATHI has initiated a pilot chat-based digital maternal health (MH) support system in Assam. e-SAATHI builds partnerships based on a proven digital solution for promoting women's autonomy over their reproductive health seeking behaviors, enabling self-care, and facilitating access to quality MH information and services across the pregnancy-postpartum continuum; thereby to contribute to the reduction in maternal and early neonatal mortality. The initiative proposes to equip pregnant women in the state with essential MH information, provide access to quality private and public MH services, for a safe and respectful MH journey (early pregnancy to 15 weeks postpartum). The initiative also aims to empower public and private providers, local digital and traditional media outlets to raise awareness on locally available MH services.
In this context a Women Ambassador Forum Meeting was held on 9th May 2023 at Hotel Blu Moon, Guwahati. Dr. Jitender Nagpal and Swapnil Rawat from Sitaram Bhartia Institute of Science and Research, New Delhi , Dr. Sowmya Ramesh , Ashita Munjral and Namrata Goswami from the Pop Council Consulting Pvt Ltd, New Delhi and Ashok Rao,Mousumi Duwara , Himashri Saikia, Satyam Sarma and Bhaswati Khaund Goswami from the Centre for Northeast Studies Team, Assam (C-NES) were present at the meet.
A total of seven women (pregnant and post-partum women with their children) ambassador were invited for the launch of 1st WAF meeting. Dr. Sowmya Ramesh and Dr. Jitender Nagpal elaborated the e-SAATHI project and the role of WAF members in the project. The qualitative questionnaire with the WAF members was discussed. The questions were explained to the mothers in Assamese language also.As token of appreciation, a gift consisting of a bag and a water sipper, some play toys for the kids were given to the WAF members.The meeting ended with distribution of certificates and gift token to all the WAF team members.