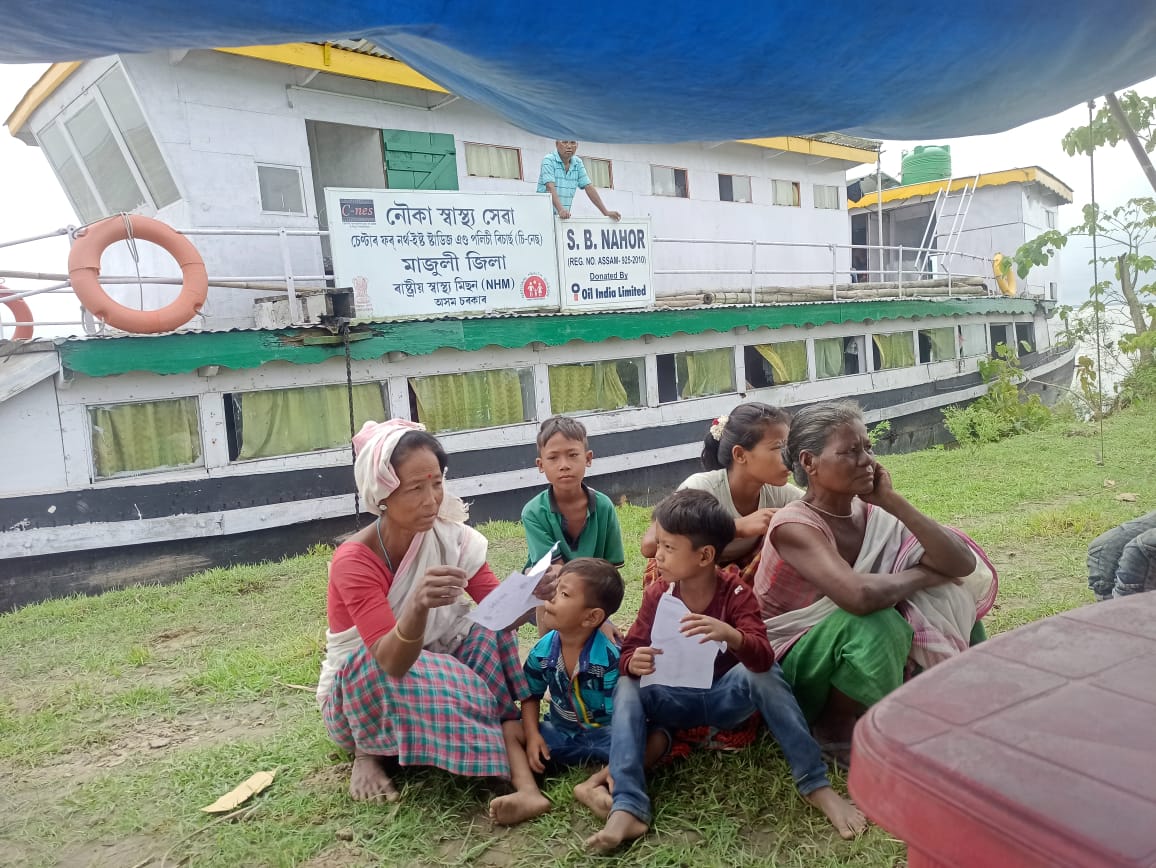 By the Brahmaputra (Vol: 61)
C-NES Newsletter
(July – September 2023)
New Boat for Dhubri
A new boat was launched by the Dhubri Deputy Commissioner (DC) Dibakar Nath at Netai Dhubani Ghat on 12th July 2023. The boat which will be used by the Dhubri Boat Clinic Unit has been donated by the Bengaluru based Crypto Relief India through the Give India Foundation. The ADC Health, Joint Director, District Programme Manager and District Medical Officer and other officials of District Health Society of the district were also present at the event. At the launch , the DC mentioned that the new boat will provide healthcare to rural residents in remote areas. The official stated that the boat clinic will offer free medication distribution and health examinations to residents in remote char areas and aims to benefit a population of 24,279 in 28 char areas. The visitors appreciated the work of the Boat Clinics in providing services to the unreached and vulnerable.
---
Meeting with IWT and WB
A hybrid meeting was held at the IWT office premises at Guwahati on 13th of July 2023. Present online were members of the World Bank (WB)- Jayshree Jindel, Transport Specialist SE Asia, Adu Gyamfi Abunyewe, Land Procurement Specialist and Rashmi Grover. The discussions centred around allotment of marine engines through the Jobondivya Scheme funded by WB to C-NES' Boat Clinics. At an introductory round, Bhaswati Goswami gave an overall background of the Boat Clinics and how a World Bank Award way back in 2004 made it possible make the "Ships of Hope" concept a reality. She mentioned that the boats are now going beyond just health and have been a platform to deliver various services to the most marginalised and to the last mile. Ashok Rao gave a summary of the boats- the physical parameters as also the PPP mode of working with NHM, Assam. Director IWT Hanif Noorani appreciated the role of the boat clinics and how they have been reaching the unreached. Jayshree Jindal and Rashmi Grover appreciated the innovative outreach programme. Adu Gyamfi from the WB wanted to know where there was any other organization delivering health services to the islands and the C-NES team informed him that they were the only organization. Glimpses from the meet follow:.
---
Documentary team visits Boat Clinic
Dr Angela Choudhury, Chief Catalyst and Partner at the Bengaluru based Swasti accompanied the Kamrup Boat Clinic Unit led by District Programme Officer(DPO) Sanghamitra Hazarika to a regular camp at Bhakuwamari island village on August 29th, 2023. Along with her was a camera team for the production of a Comprehensive Primary Health Care (CPHC) documentary. CPHC brings healthcare closer to the homes of people covering both maternal and child health services and non-communicable diseases. The core purpose of such documentaries is to capture firsthand voices that highlight the challenges and opportunities pertaining to access and availability of services for vulnerable populations at the primary healthcare level.
Communications Officer Bhaswati Goswami was present with the visitors. The river was in spate. The long walk from the boat to the interior island village was not easy for the camera crew. The humidity was taxing. There were plenty beneficiaries to interview sessions with community members, beneficiaries, Asha and Angadwadi workers.76 beneficiaries were given general check ups at the camp. There were 31 routine immunization and 15 ante natal care done.
---
SBI supports C-NES
On India's 77th Independence Day C- NES was a proud recipient of a multi utility vehicle (Mahindra Bolero) by SBI as part of its proactive CSR policy. This is the second time SBI has supported C-NES. The first vehicle was donated in 2010. Programme Manager Ashok Rao and Communications Officer Bhaswati Goswami were present at the event and accepted the award from senior SBI officials at the SBI Head office, Guwahati.
---
Participation at Design Workshop
Ashok O Rao Program Manager and Sanjoy Hazarika Managing Trustee with organizers of the workshop including Divyarth Bansal from the Block Chain for Impact
Sanjoy Hazarika Managing Trustee and Ashok O Rao Program Manager, C-NES wer e invited to a Design Workshop on the transformative potential of Human-Centred Design for health system strengthening at the district level under District Full Stack Approachon 30th July 2023 at the ITC Windsor in Bangalore. The workshop was organized by Blockchain for Impact (BFI), Bangaluru and was attended by public health practitioners, NGO and government representatives to engage in insightful discussions, exchange knowledge, and collaborate to design a human-centred model to solve pressing health system challenges at the district level in India.
Mr. Hazarika and Mr. Rao also attended an event: "Two-year celebration of CryptoRelief's philanthropic journey and the way forward" on the same evening. CryptoReliefheaded by its founder Mr.Sandeep Neilwal, has played a significant role in alleviating health challenges brought upon by the COVID-19 pandemic. Working intensely with several stakeholders CryptoRelief was able to impact millions of lives in India. In the event Blockchain For Impact (BFI), took over the baton from CryptoRelief fund initiative, with a mission to create transformative change in the public health system of our nation. BFI aims to be a catalyst funder to forge multi-sectoral collaborations that address the gaps in R&D, innovation, and implementation. During the event, a fireside chat featuring leading NGOs and innovative projects that were funded was highlighted.
---
Gender empowerment through e-SAATHI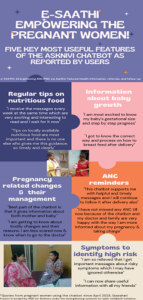 The e-SAATHI initiative, a collaboration between Population Council Consulting (PCC), Nivi India, Sitaram Bhartia Institute of Science and Research (SBISR), FOGSI, and CNES, has launched a pilot chat-based digital maternal health (MH) support system in Assam. e-SAATHI aims to provide essential MH information and access to quality MH services to pregnant women, contributing to reducing maternal and early neonatal mortality rates. The initiative also focuses on empowering public and private providers, as well as local media outlets to raise awareness about available MH services.
C-NES, committed to amplifying women's voices and empowerment, actively engages with women in Assam benefiting from the AskNivi digital solution. AskNivi, an integral part of e-SAATHI, has garnered overwhelmingly positive feedback from pregnant women in the community, reflecting resilience and hope in their motherhood journey. C-NES continues to tailor solutions that resonate with the needs and aspirations of women, reaffirming the positive impact the organization is making in the lives of women in Assam.
---
Presentation at Jamia Millia Islamia
On August 8, 2023, Sanjoy Hazarika, Managing Trustee, delivered a presentation during a two-week online Refresher Course on Human Rights and Social Inclusion (Interdisciplinary). The course was organized by the Human Resource Development Centre at Jamia Millia Islamia, New Delhi. Mr. Hazarika's presentation focused on "Human Rights in the North-east: Continuing Challenges," engaging approximately 40 faculty members from various Colleges and Universities across the nation. Following his insightful hour-long presentation, scholars posed thoughtful questions on diverse topics, expressing their appreciation for his efforts in shedding light on the challenges faced by the region.
---
Trailblazing Insights: Sanjoy Hazarika's Contributions to Noteworthy Publications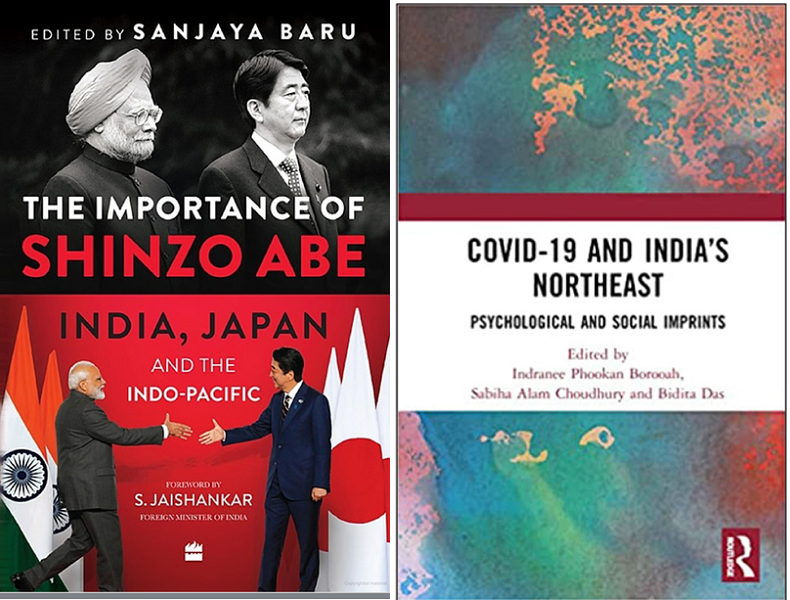 The distinguished Managing Trustee, Sanjoy Hazarika, renowned for his insightful writings and columns, has contributed a compelling chapter and a noteworthy foreword to two significant publications. In the book titled "The Importance of Shinto Abe," edited by Dr. Sanjaya Baru, Hazarika penned a chapter focusing on Abe and the 'Act East' policy within the context of Northeast India. The book was officially launched in Delhi by the esteemed External Affairs Minister, Dr. S. Jaishankar, on the 20th of July, and it was published by Harper Collins.
Additionally, Hazarika's formidable influence extends to another publication, "Covid-19 and India's Northeast: Psychological and Social Impacts," where he provided an engaging foreword. This enlightening work, exploring the psychological and social effects of the pandemic on India's Northeast, was published by Routledge/Francis & Taylor and made available to readers on the 2nd of August.
More from the Field: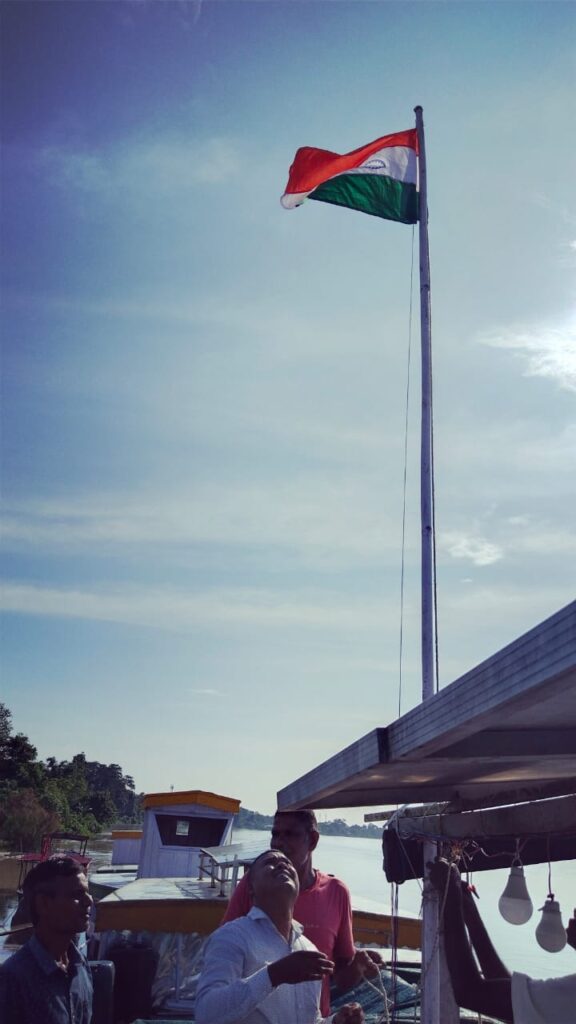 Independence Day celebrations at Boat Clinic Dibrugarh(left) and Bongaigaon Boat Clinic
---
Rescue by the Boat Clinic: A Lifeline Extended to Remote Aisung Village, Ensuring Vital Healthcare Access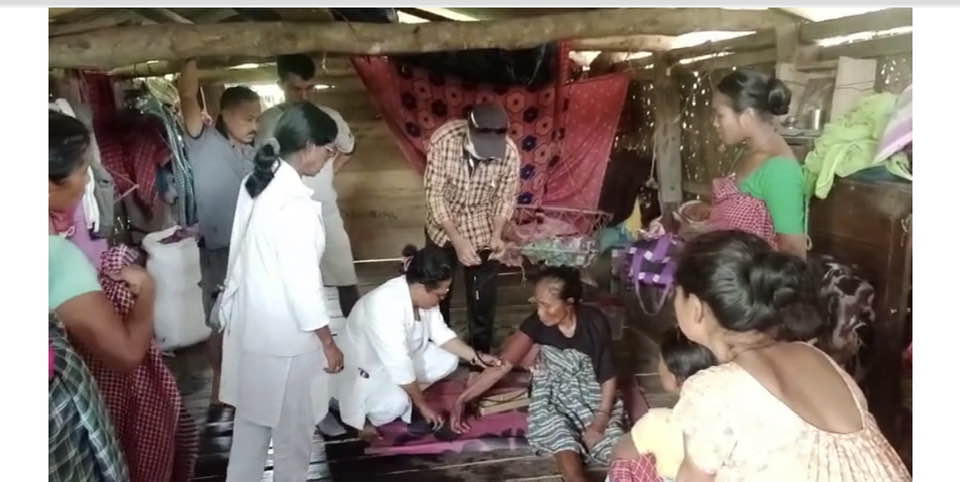 On the 23rd of August, the dedicated team of the Dibrugarh Boat Clinic embarked on a mission to the remote Aisung village for their planned health camp. Nestled in the heart of Aisung village is a predominantly Mising community. The team was met urgently by family members seeking aid, guiding them to their residence.
Their patient, Moneswari Pao, aged 54, had recently experienced a cerebral vascular accident, commonly known as a stroke. The team acted swiftly, providing immediate medical assistance to Moneswari. In these distant river island communities, the presence of boat clinics is nothing short of a lifeline, serving as the solitary healthcare facility available to them.
---
---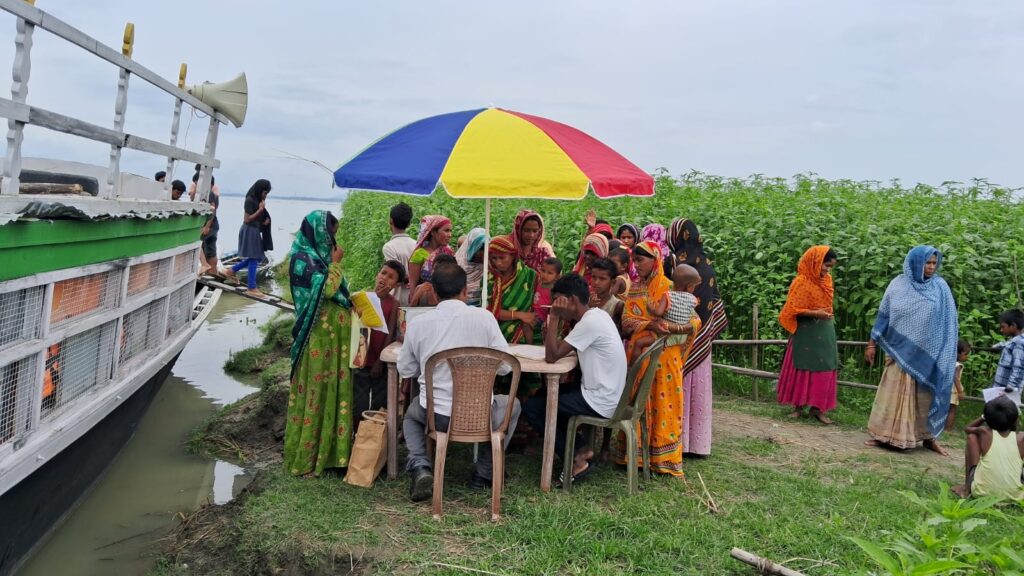 The Bongaigaon boat clinic providing health care services to the island village of Satsobigha. Routine immunization and family planning was given special emphasis.166 beneficiaries were present at the camp on 13th July 2023.
---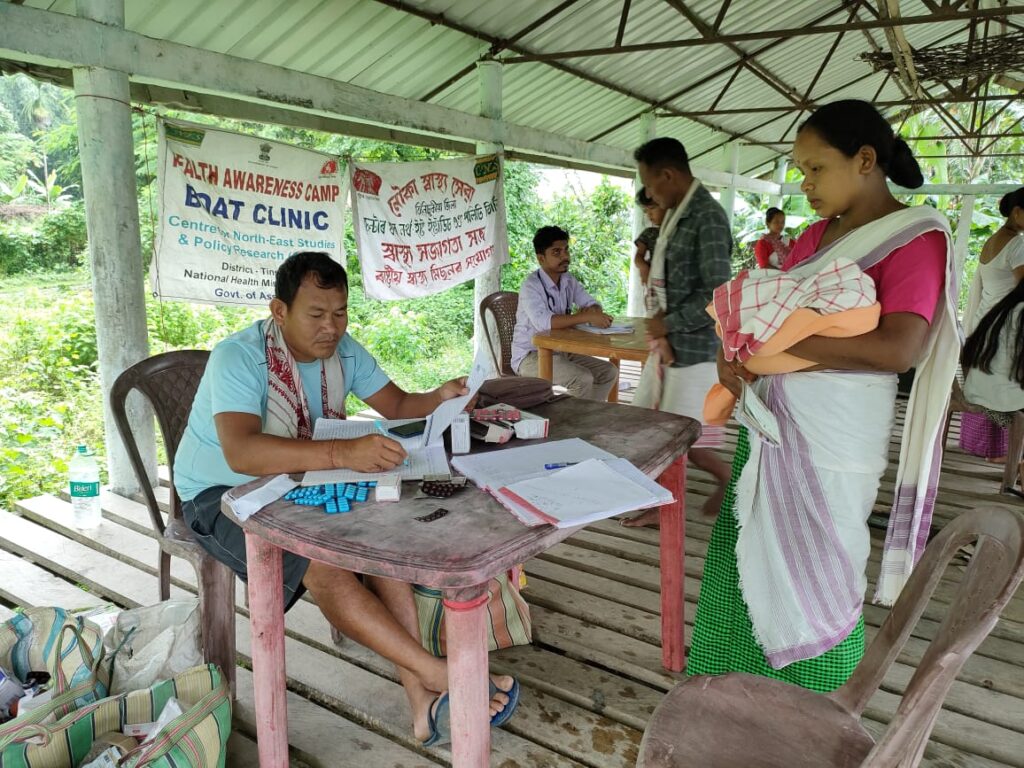 A regular boat clinic camp in progress at Tinsukia district's Bholuka and Dugharia island villages by the Boat Clinic on 7th July.
---
---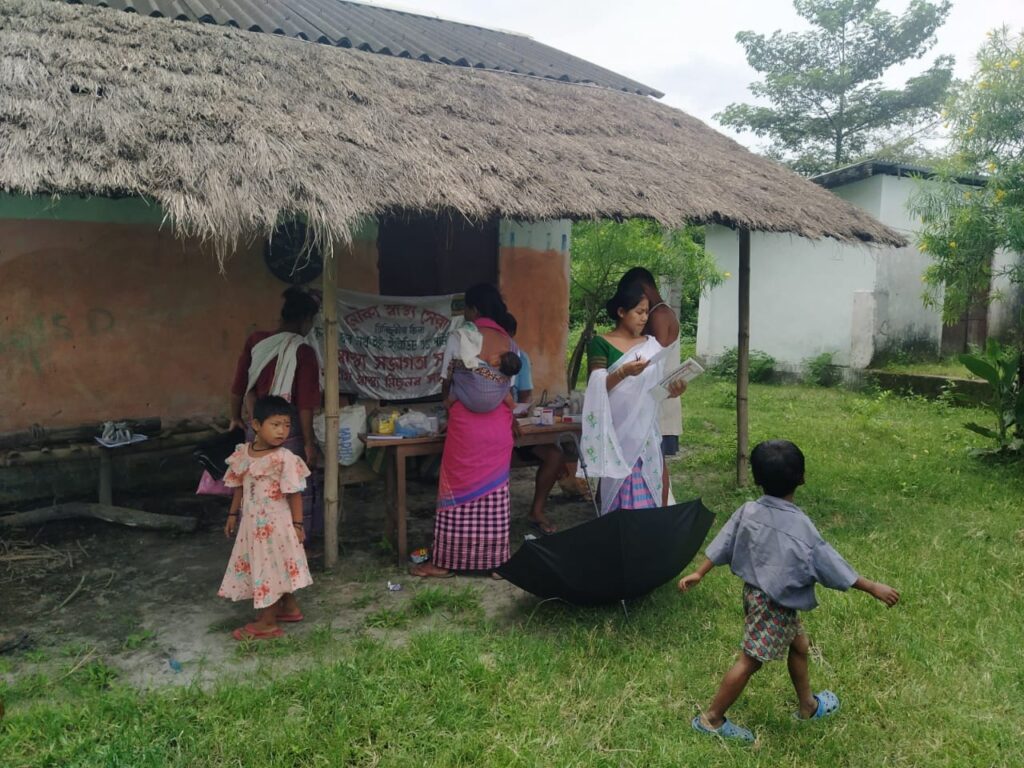 A regular health camp at Sonitpur's Shorebil island village by the district Boat clinic team
---
Enhancing Health and Awareness: IDCF Camp on Kawarakhati Supa Island Village
The Nalbari Boat Clinic organized an Intensified Diarrhoea Control Fortnight (IDCF) and health cum immunization camp on July 15 at Kawarakhati Supa island village. The purpose was to raise awareness about the effective use of ORS and Zinc in treating diarrhoea. This initiative, observed during the pre-monsoon and monsoon seasons, aims to achieve 'zero child deaths due to childhood diarrhoea' since its inception in 2014.
---
Health Camp Highlights: Majuli's Bhekeli Villages and IMI Initiatives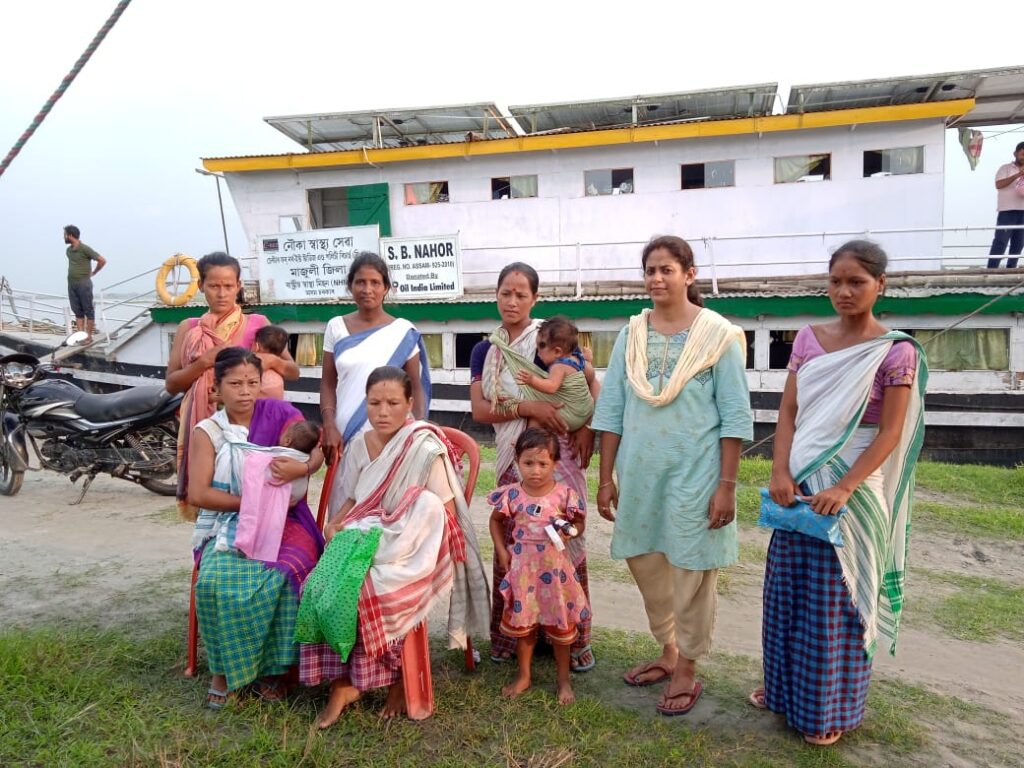 The routine health camps held on August 9, 2023, at Majuli's Bhekeli 2 island village, and on August 11 at Bhekeli 3 and Kathsapori villages showcased important activities under the Intensified Mission Indradhanush (IMI). This comprehensive strategy comprises two major interventions: the Intensified Mission Indradhanush drive and the Routine Immunisation System Strengthening. The immunisation drive, which covers all designated urban cities and districts, aims to achieve a 90% immunisation coverage rate.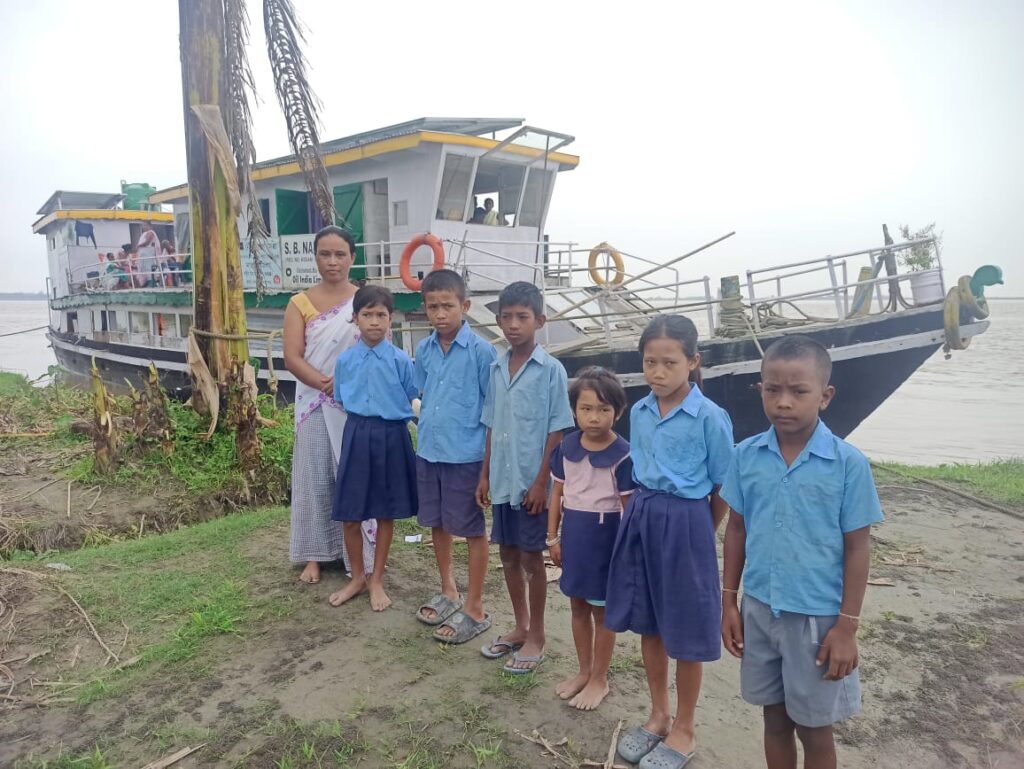 Children and the elderly waiting at a routine camp conducted at Subidha sapori of Majuli on 12 August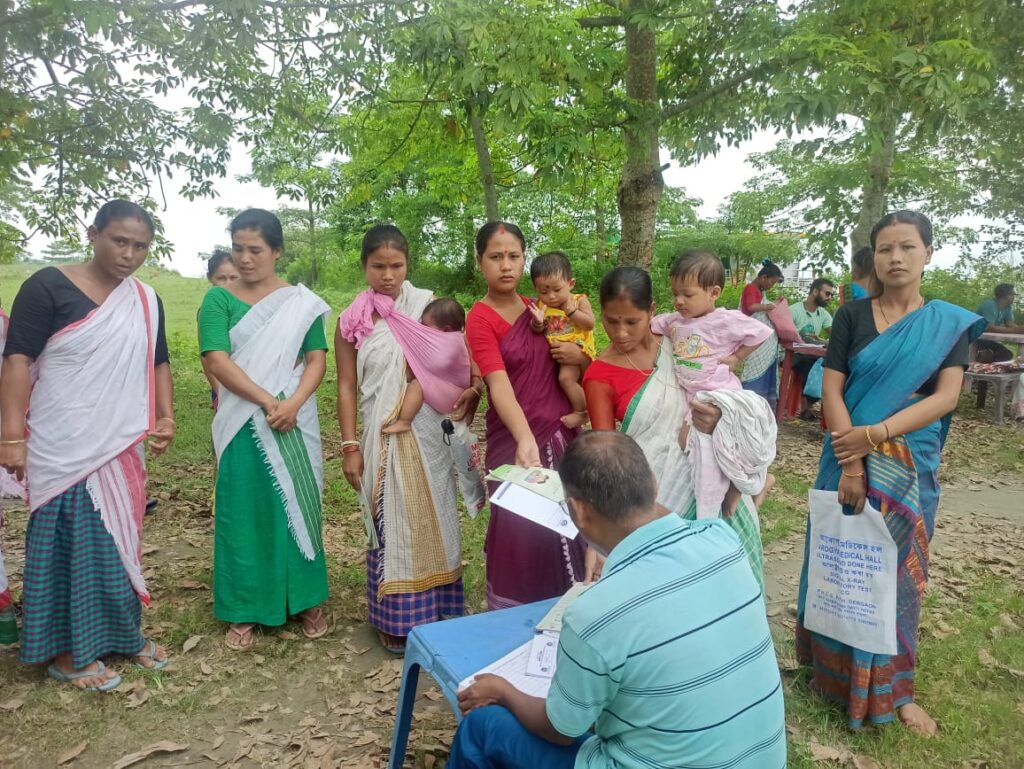 ---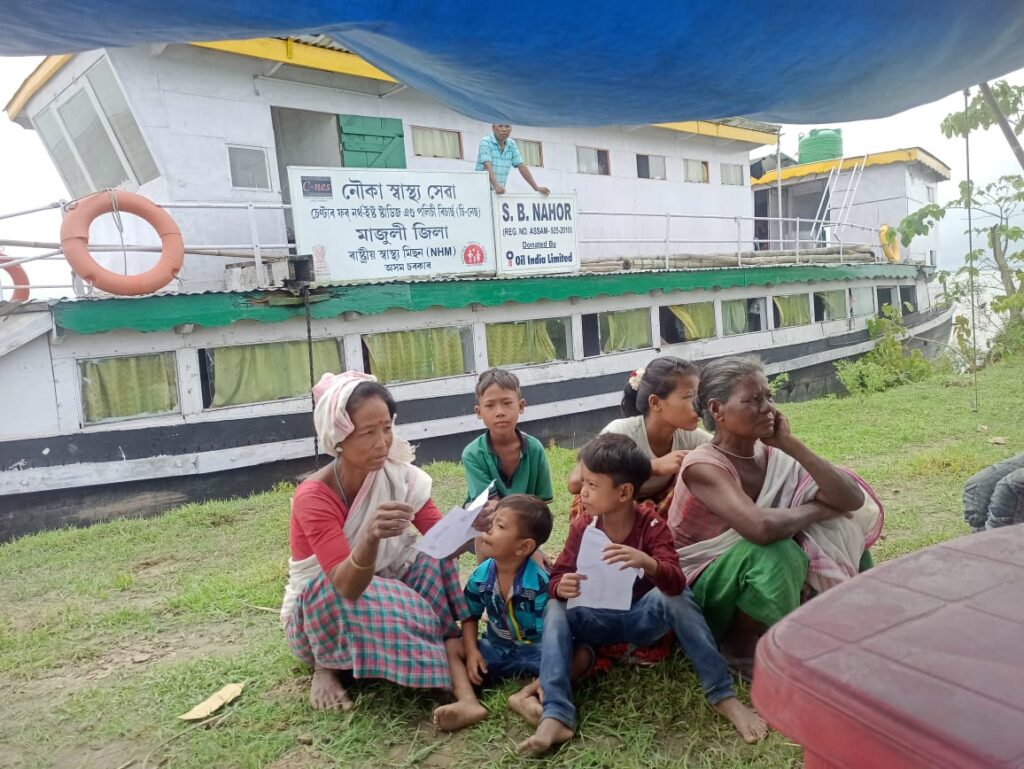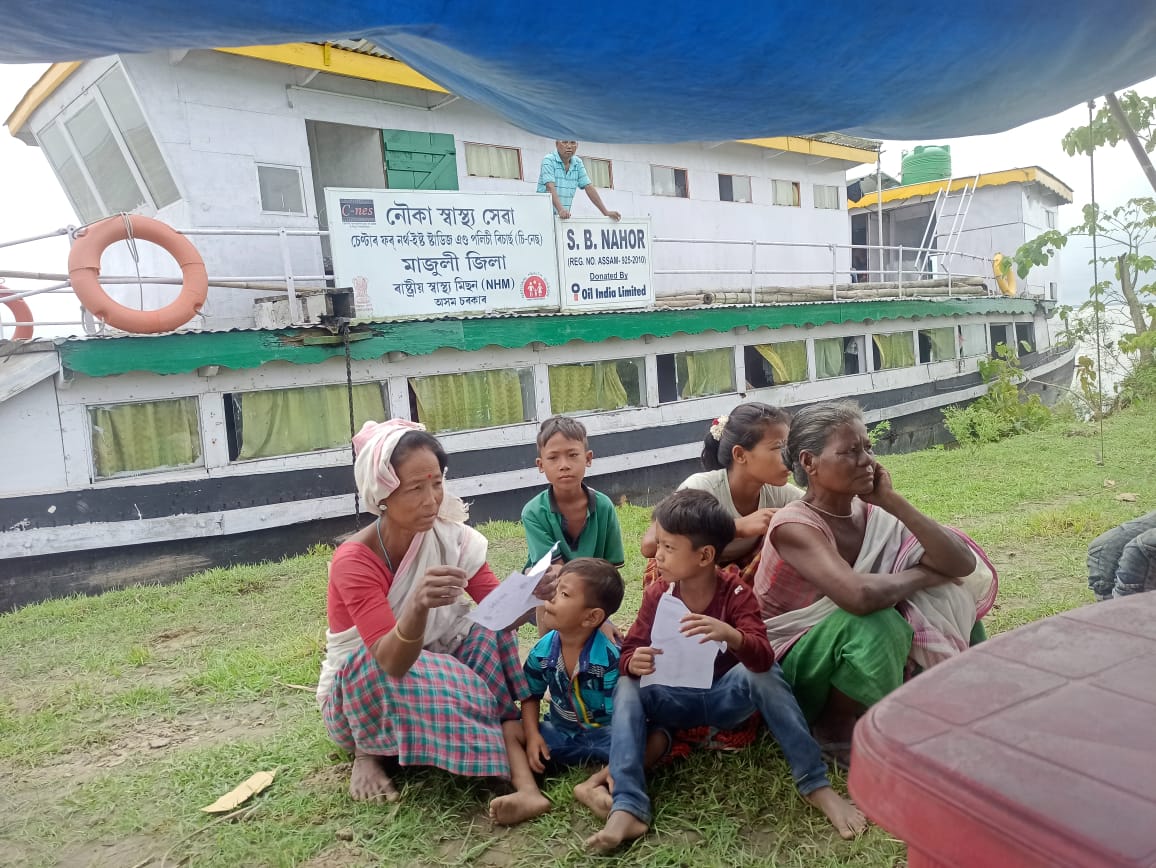 ---
Health Service Initiative: Swasthya Sewa Abhiyan Camp in Mohanpur Island Village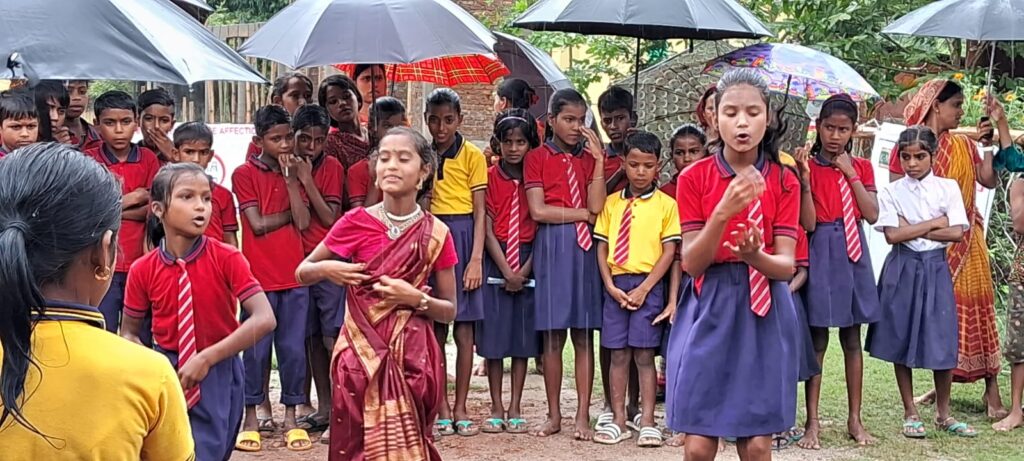 On August 26th, the Bongaigaon Boat Clinic organized a Swasthya Sewa Abhiyan camp at Mohanpur island village. A total of 334 patients received essential medical services during the event, along with valuable information about the range of facilities available to them. The inaugural ceremony saw the presence of SDM and HO SRIRANGAM, Bhaskar Medhi, underscoring the significance of the initiative.
---
Health Education and Medical Outreach by Lakhimpur Boat Clinic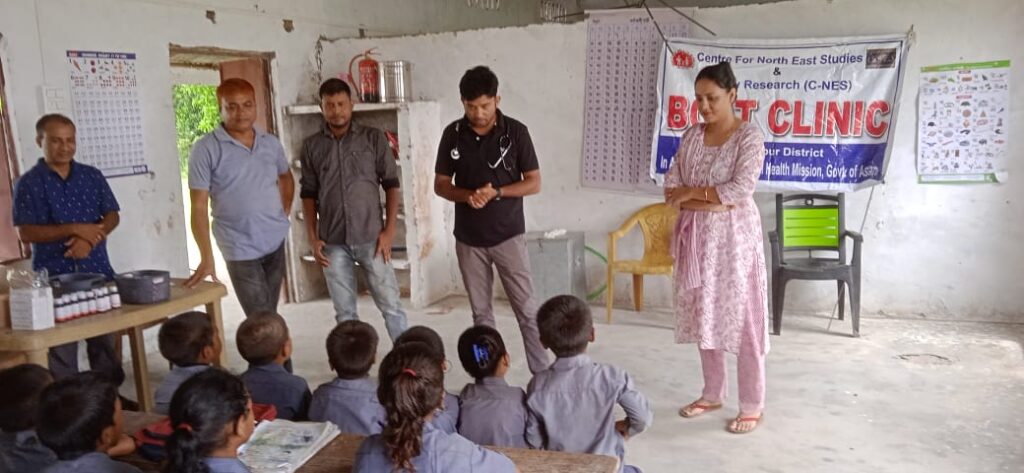 The Lakhimpur Boat Clinic actively engages in educational and medical initiatives. One such endeavor involves conducting awareness sessions on health and hygiene, particularly emphasizing the importance of hand washing, for school children. These informative sessions are held during boat clinic camps and reach beneficiaries of all age groups, promoting better health practices.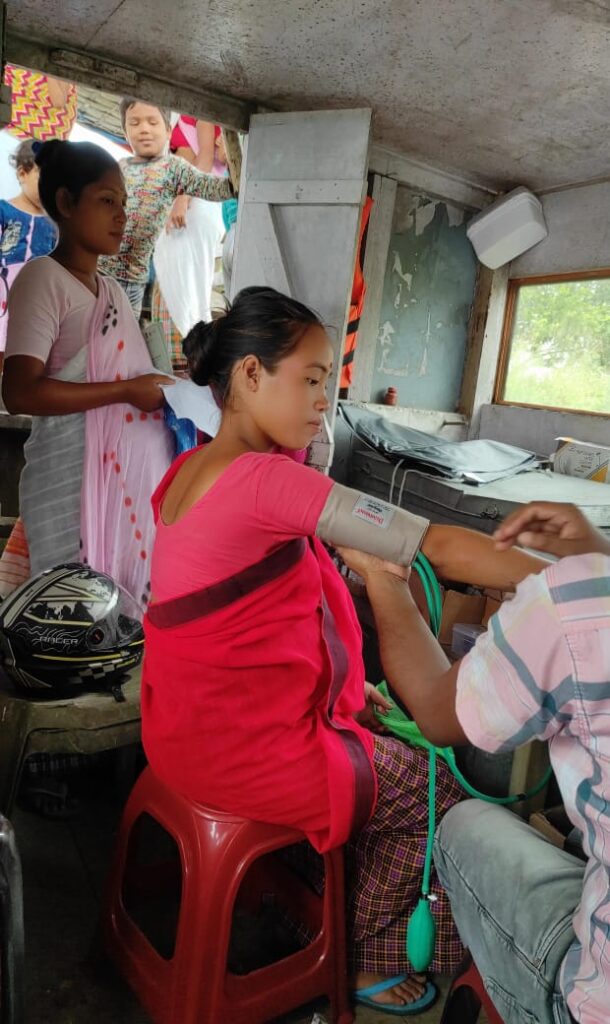 Furthermore, the Lakhimpur Boat Clinic extends its services to encompass essential healthcare for both pregnant women and new mothers. At a camp held on July 19th at Pavobhekeli island village, a pregnant woman received a routine Antenatal Care (ANC) checkup, ensuring the well-being of both mother and child.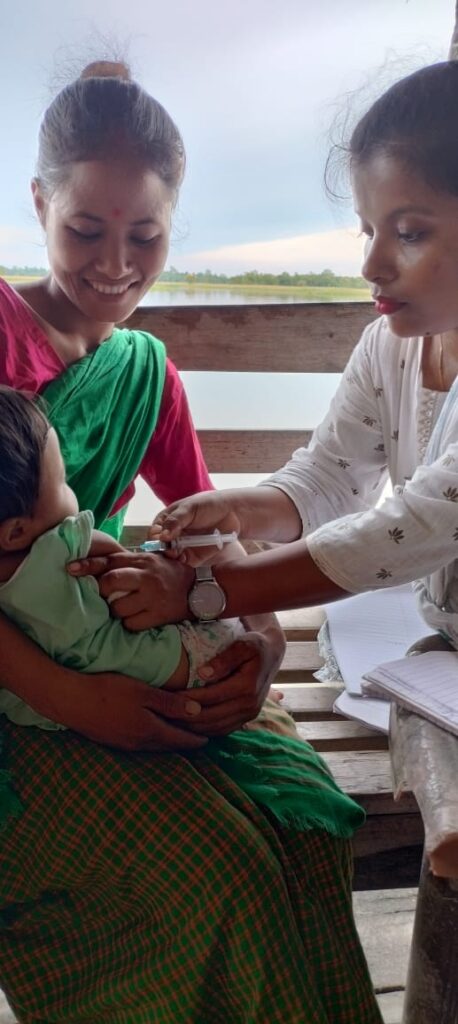 Similarly, on August 18, 2023, at a camp in Morton Sapori, a new mother was seen with her infant, receiving immunization services from the Lakhimpur Boat Clinic. This signifies the clinic's dedication to providing comprehensive healthcare, particularly focusing on maternal and child health.
---
Continuing Health and Immunization Camp by Goalpara Boat Clinic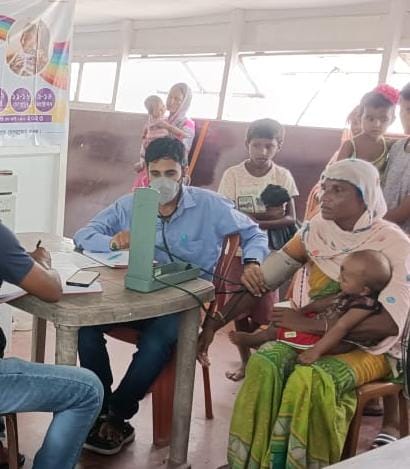 On August 23, 2023, the Goalpara Boat Clinic hosted an ongoing health and immunization camp in Shaildhara.
---
Health Camp, Immunization, and Awareness Session by Barpeta Boat Clinic Unit1 in Kulabandha Lohora Island Village on 13th July 2023.
---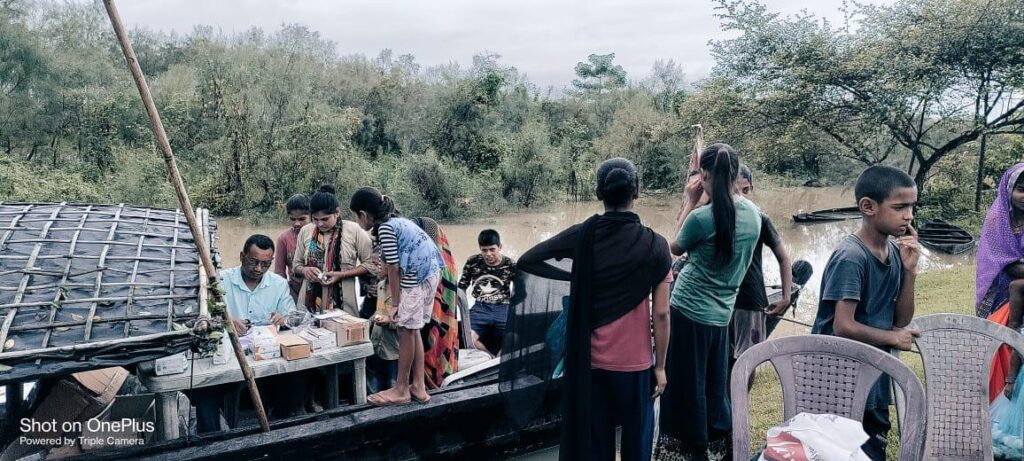 ---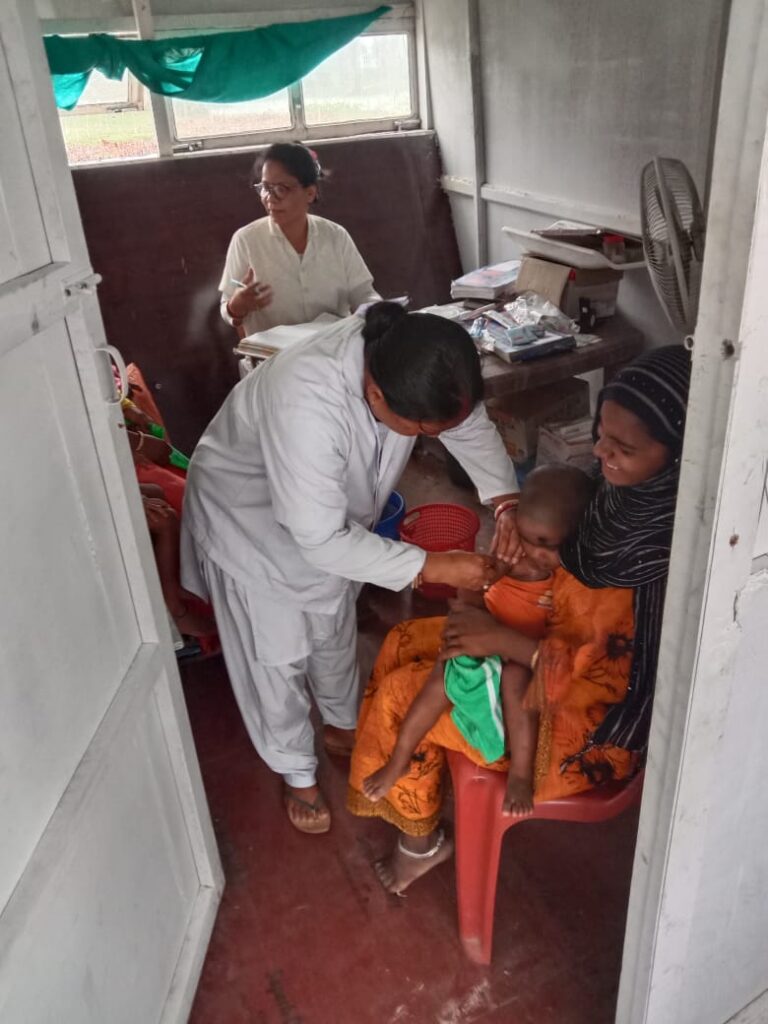 A child being immunized at a health camp at Aligaon Pathar by the Barpeta Boat clinic Unit II on 14 July 2023
---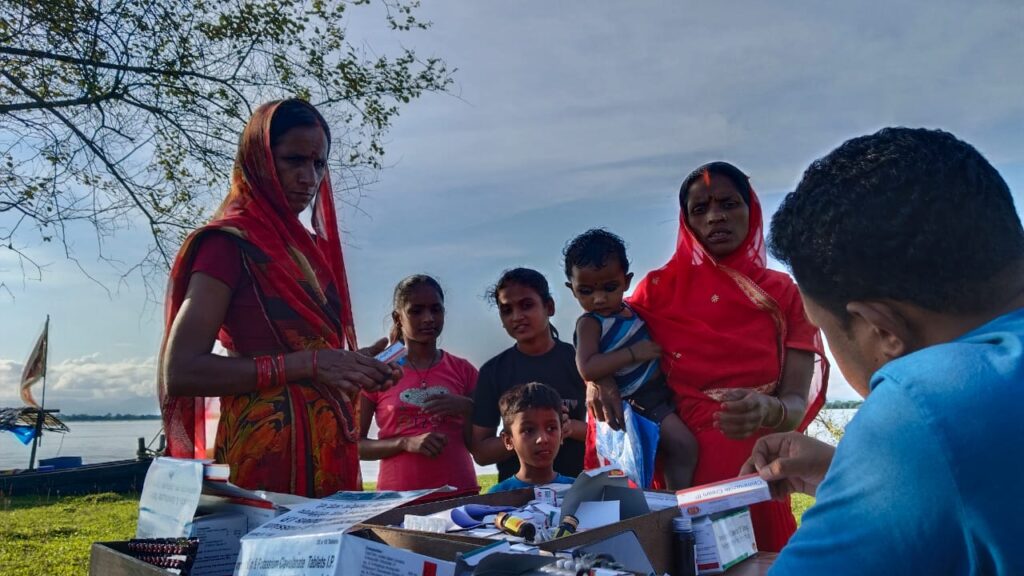 Healthcare Initiatives by Dibrugarh Boat Clinic in Diverse Locations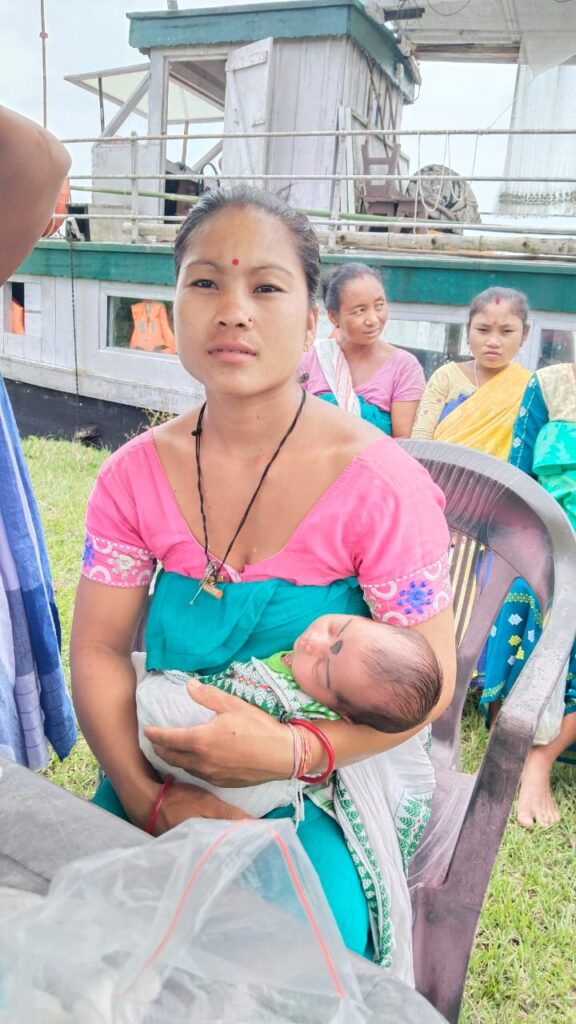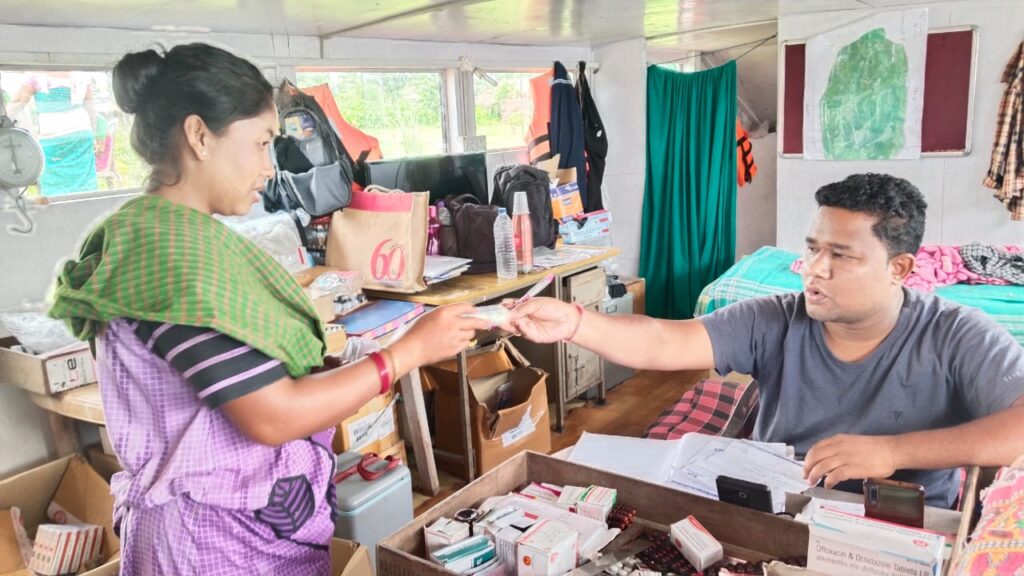 ---
Ongoing Health Camp at New Fattapara by Newly Established Boat Clinic South Salmara Mankachar Unit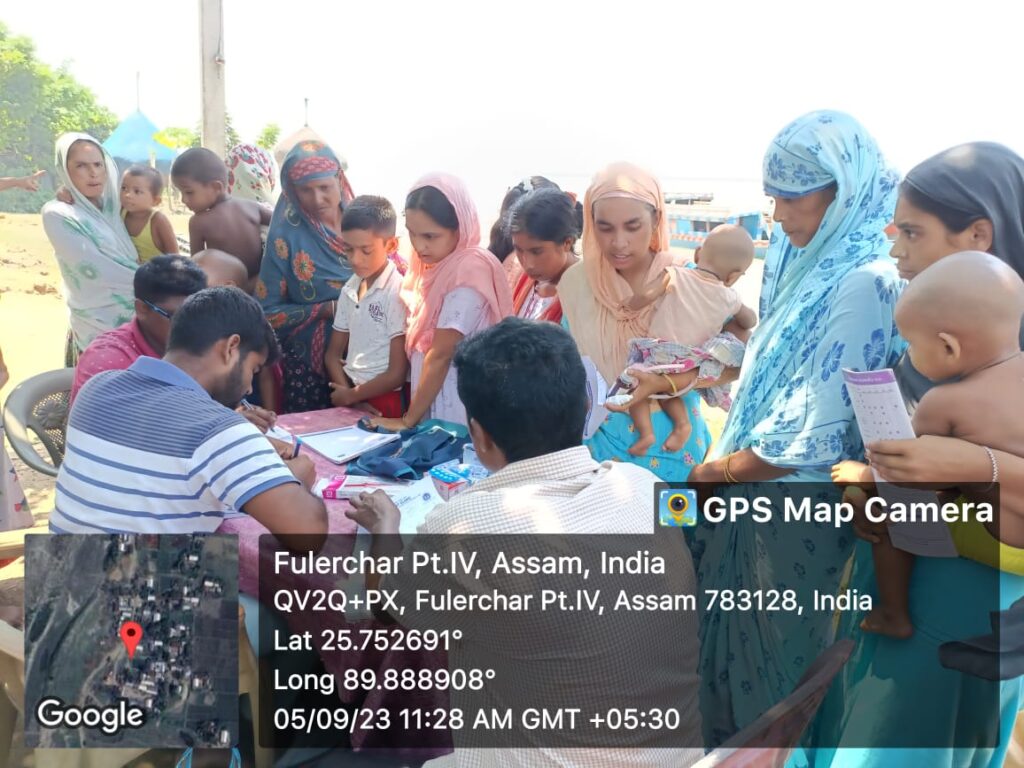 Highlighting a vital healthcare initiative, an ongoing health camp is taking place on September 5th at New Fattapara under the newly introduced Boat Clinic South Salmara Mankachar Unit. This endeavor aims to address the healthcare needs of a significant and previously unreached population, which prompted the establishment of this new boat clinic unit in South Salmara, Mankachar.
---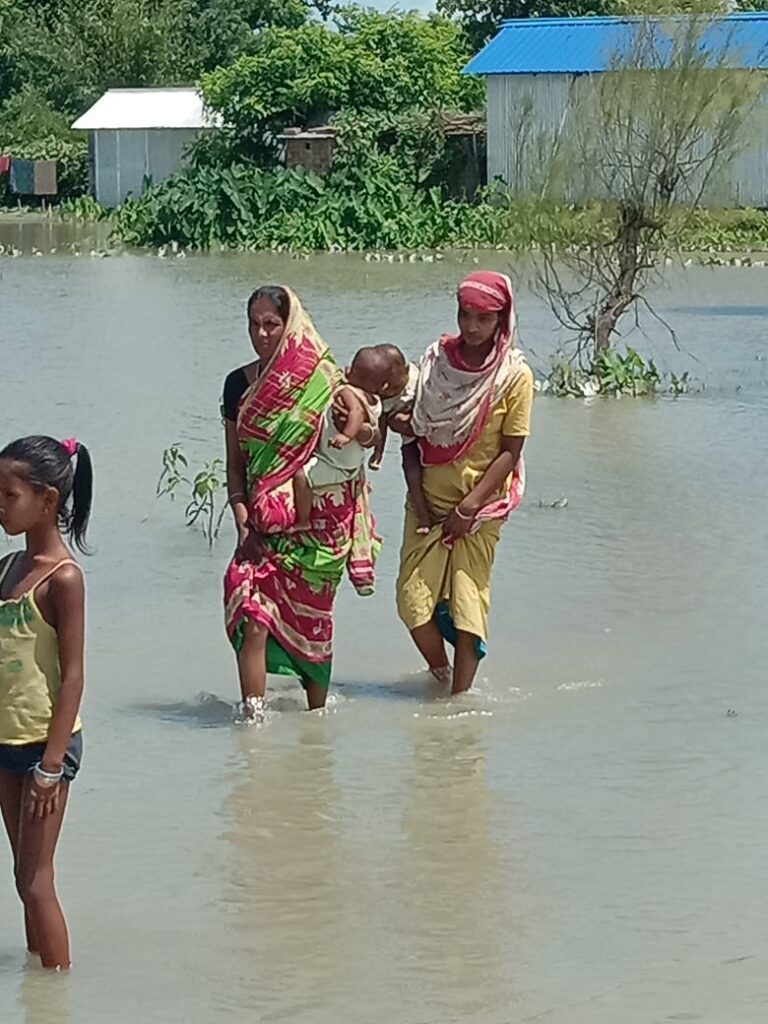 ---
Bongaigaon Health Team's Resilience: Post-flood Camp Amidst Adverse Conditions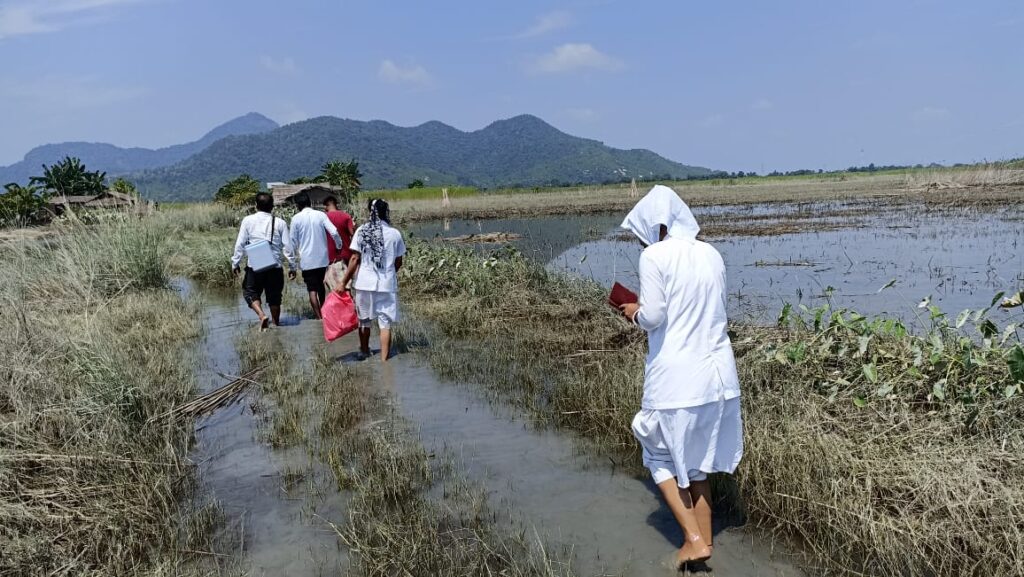 On September 6, 2023, the Bongaigaon health team embarked on a journey to conduct a post-flood camp, facing physically challenging conditions. The recent devastating floods nearly obliterated Majeralga, an entire island village. Overcoming obstacles, the team persevered, as the flood damage rendered the boat unusable. They undertook an arduous journey on foot to reach the camp and successfully achieved their targeted health outreach. Each day presents its unique set of challenges, and the team remains resilient in their pursuit of providing crucial healthcare.
——————————-
Send your commenst, questions to: Bhaswati Goswami, Communication officer – co.pmu@c-nes.org