Empowering Women in Assam: e-SAATHI's Journey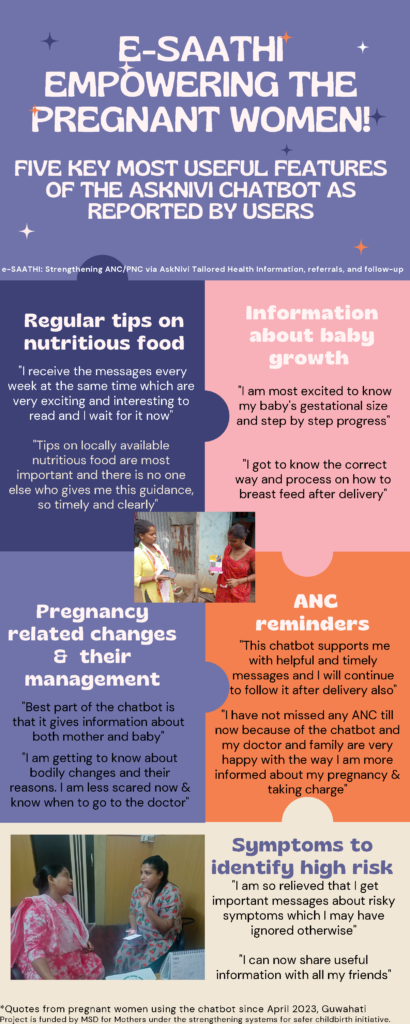 At the Centre for North East Studies and Policy Research (C-NES), our commitment to amplifying the voices of women in Assam has led us on an incredible journey. In our pursuit of empowerment, the e-SAATHI team has been actively engaging with women in Assam who are benefiting from our digital solution.
One remarkable facet of our work revolves around pregnant women in the community who are currently using our AskNivi solution. Their invaluable feedback has spurred us to develop a concise one-pager that encapsulates their experiences and insights.
Our interactions with these courageous women have been nothing short of inspiring. Their stories reflect resilience, determination, and hope. As they navigate the beautiful yet challenging journey of motherhood, they've found a reliable companion in AskNivi.
The feedback we've received from these users has been overwhelmingly positive. It reaffirms the impact we're making in the lives of women in Assam. Their trust and satisfaction encourage us to continue our mission of using technology to empower and uplift communities.
We're proud of the progress we've made so far, but we're not stopping here. As we move forward, we remain committed to creating solutions that resonate with the needs and aspirations of the women in Assam. Their voices matter, and through e-SAATHI, we aim to ensure that they are heard, acknowledged, and empowered.