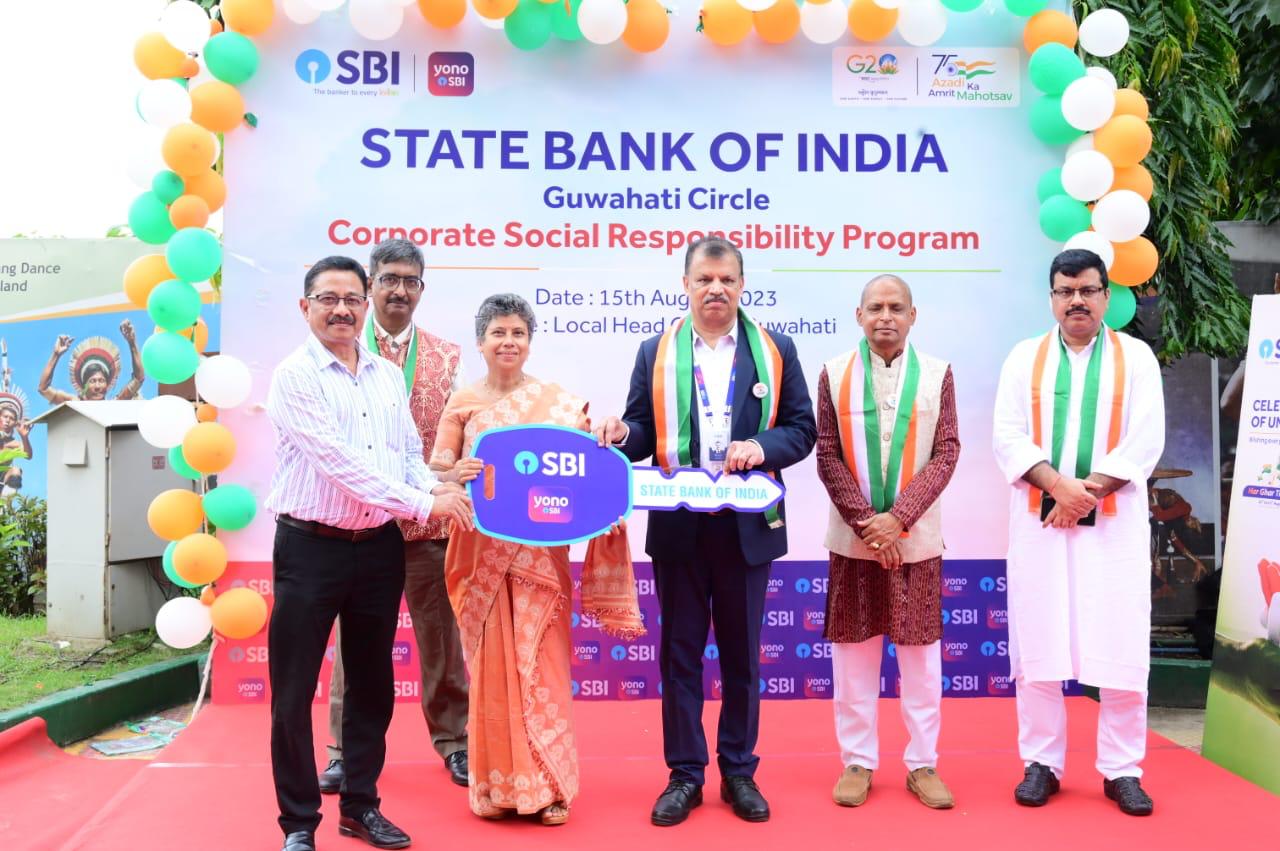 C-NES Receives Multi-Utility Vehicle from SBI on 77th Independence Day
In a gesture that reflects the spirit of collaboration and social responsibility, State Bank of India (SBI) handed over a multi-utility vehicle to the Centre for North East Studies (C-NES) on the occasion of India's 77th Independence Day. The donation was made as a part of SBI's proactive Corporate Social Responsibility (CSR) policy, marking the second time the organization has extended its support to C-NES. The initial contribution was made in 2010, reinforcing the enduring partnership between the two entities.
C-NES, a dedicated research and advocacy center, aims to promote sustainable development and address various challenges faced by the North East region of India. The organization has consistently worked towards improving healthcare access, education, and overall well-being in this culturally rich yet underserved part of the country.
During the special Independence Day function organized by SBI, the multi-utility vehicle was formally handed over to C-NES. Ashok Rao, the Programme Manager of C-NES, and the Communications Officer of the organization were present at the event to receive the vehicle. This event marked not only a significant step forward in the collaboration between C-NES and SBI but also a meaningful contribution towards the betterment of the North East communities.
The multi-utility vehicle provided by SBI will enhance C-NES's operational capabilities, enabling the organization to extend its reach and impact across remote and inaccessible areas. The vehicle will play a pivotal role in facilitating healthcare services, educational initiatives, and community engagement programs, which lie at the heart of C-NES's mission.
The continued support from SBI showcases the power of public-private partnerships in driving positive change and development across diverse regions of the country. As India celebrates its 77th Independence Day, this collaboration serves as a reminder of the collective efforts required to uplift every corner of the nation and create a brighter future for all.