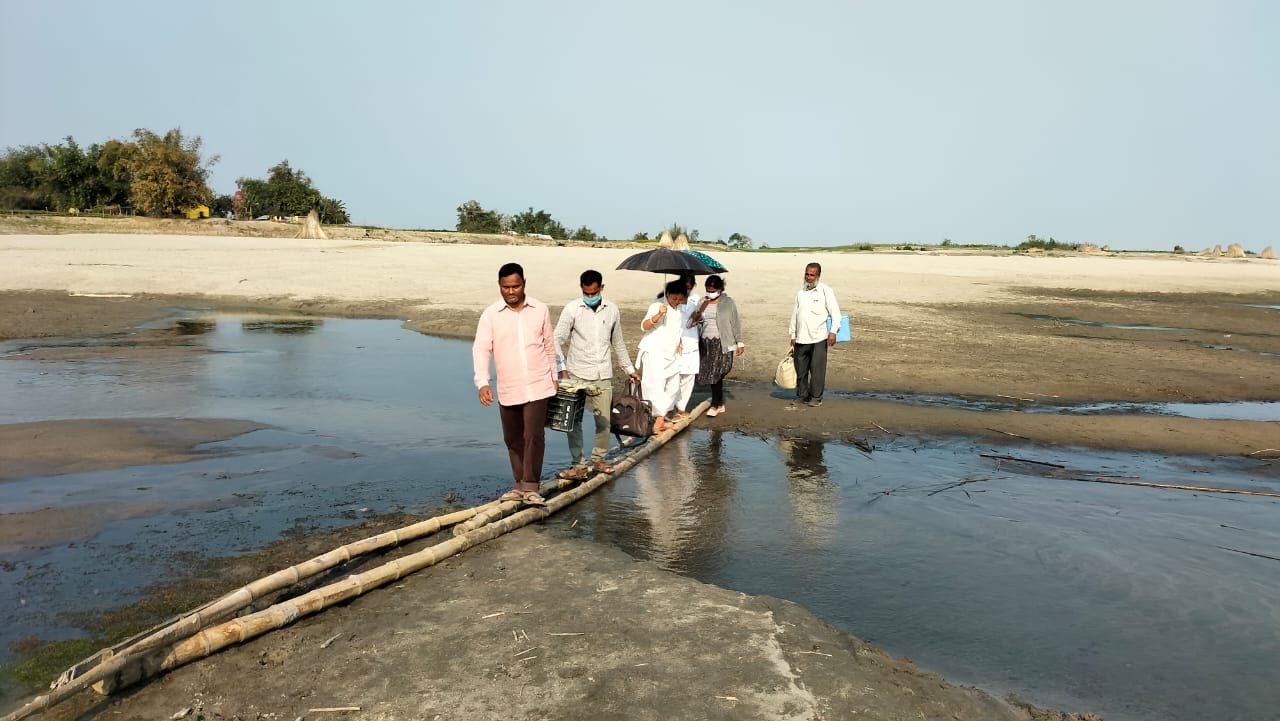 River Reflections: Brahmaputra's Scowling Sky And Economy Of Sand
What happens when cities, such as Guwahati, grow with abandon, on the backs of a sand economy?
The scowling sky glowered at us over the sparkling green of the fields and the shining tin roofs of a village hamlet, which reflected a few beams of the sun. We were chugging our way along a stream of the Pagladiya river in Central Assam's Nalbari district, about two hours out of Guwahati, the bustling, overpowering, incredibly fast growing commercial and political capital of Assam–and to a large extent that of the entire northeast.
By Sanjoy Hazarika
https://www.indiaspend.com/river-reflections/brahmaputras-scowling-sky-and-economy-of-sand-824338