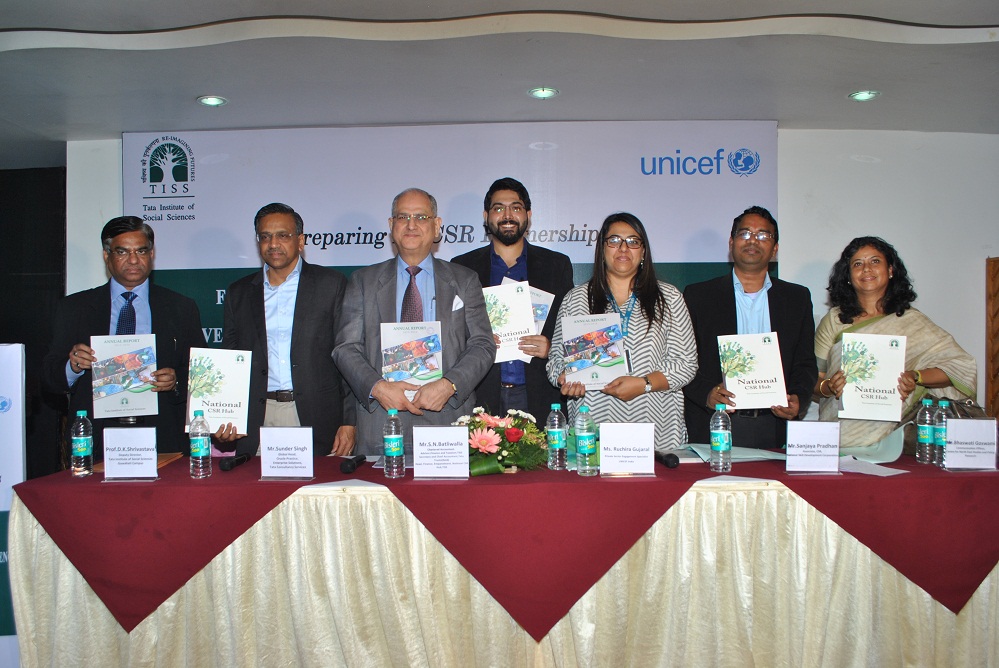 C-NES at TISS (CSR) Workshop
Tata Institute of Social Sciences(TISS), a pioneer educational institution in social sciences with decades of experience in teaching, research, publications and field interventions has come forward to host 'National CSR Hub' to support Public Sector Enterprises(PSEs) for developing Corporate Social Responsibility(CSR) management capacity.
The hub carries out activities in a partnership mode i.e. TISS, Civil Society Organizations (CSOs) and the concerned PSEs. In the rapidly evolving CSR pace of India the CSR professionals, NGO leaders need learning and sharing platforms to keep oneself abreast with developments and equip with required knowledge and skills. Hence TISS has initiated a series of learning workshops for corporates and non-profits on various aspects of CSR. The new Companies Act of 2013 mandates corporates to spend 2% of their profits on CSR activities.
The fourth regional capacity building workshop "Preparing for CSR Partnerships" for development partners of TISS North East Zone, was held at Guwahati, Assam 28th and 29th November, 2016. The workshop focussed on enhancement of knowledge and skills for fund raising, robust governance and organizational systems, financial management mechanisms, documentation and hand holding on proposal writing and building effective partnerships with donors and funder agencies. Dr CR Hira, Technical Consultant and Bhaswati Goswami, Communications Officer, C-NES attended the workshop. Bhaswati Goswami was a panelist at the panel discussion, "Why CSR? What CSR? How CSR?.' Her co panelists were Prof. D.K. Shrivastava Deputy Director, Tata Institute of Social Sciences, Guwahati campus, Sunder Singh Global Head, Oracle Practice,Enterprise Solutions, Tata Consultancy Services, S.N. Batliwalla Chartered Accountant.Advisor, Finance and Taxation, TISS,Secretary and Chief Accountant, Tata Trusts (Retd) Head, Finance, Empanelment Committee, National CSR Hub, TISS, Ruchira Gujral Private Sector Engagement Specialist, UNICEF India Sanjay Pradhan Associate, CSR, National Skill Development Corporation.The session was moderated by Rohan Sarma Head, Empanelment Committee, National CSR Hub. At the group activity session, Dr Hira mentored the group working on Health and Sanitation along with Bhaswati Goswami . Dr Hira shared his concerns about the the high MMR and IMR figures in Assam and the stops needed to counter these two critical conditions.
C-NES' book " Boat Clinics of the Brahmaputra " coedited by Prof Sanjoy Hazarika, Managing Trustee and Bhaswati Goswami was presented to the panelists and members and faculty of TISS. A few photographs from the workshop(Photo Credit TISS and C-NES)